Jewellery & Watch in Birmingham 2018

A tradeshow under the sign of friendship!
Every year, the british team is present to Jewelry & Watch in Birmingham. Pooja, Emilie, and Support team members make custom presentations of our 3D jewellery cad software.
This year edition: Lots of fun and friendship!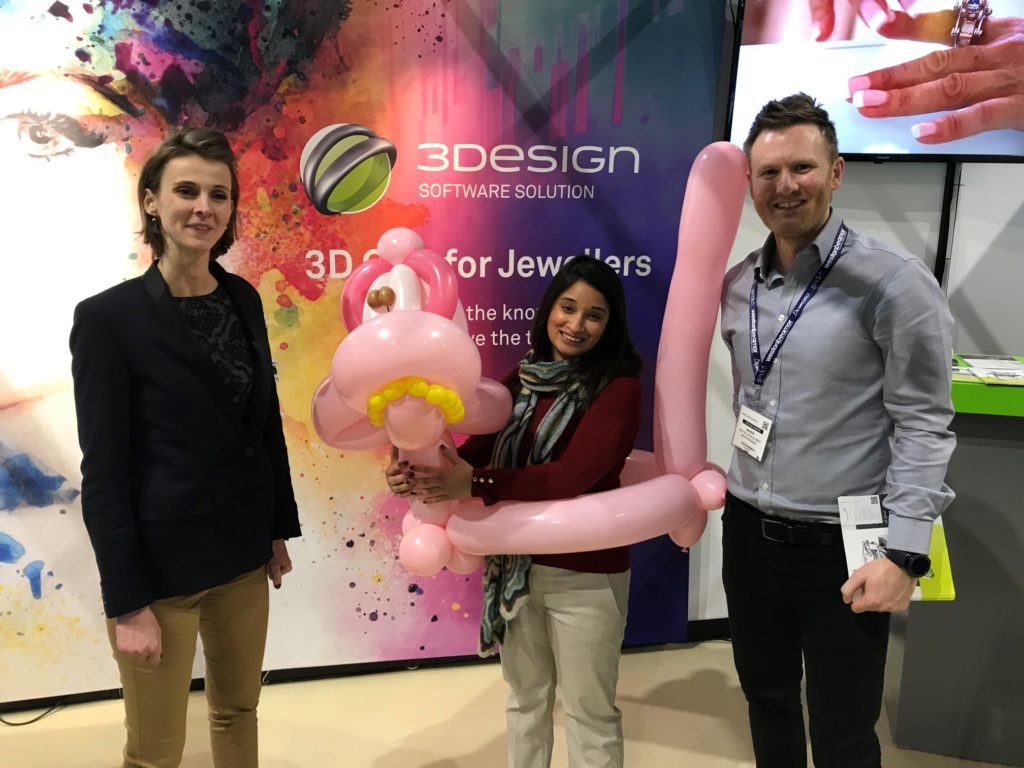 Our partner Ed Hole from Weston Beamor came by to say hello! 
 As a service bureau Weston Beamor help convert your 3Design files into STL. They 3D print and cast.
 They are located in Birmingham, close to our UK subsiduary.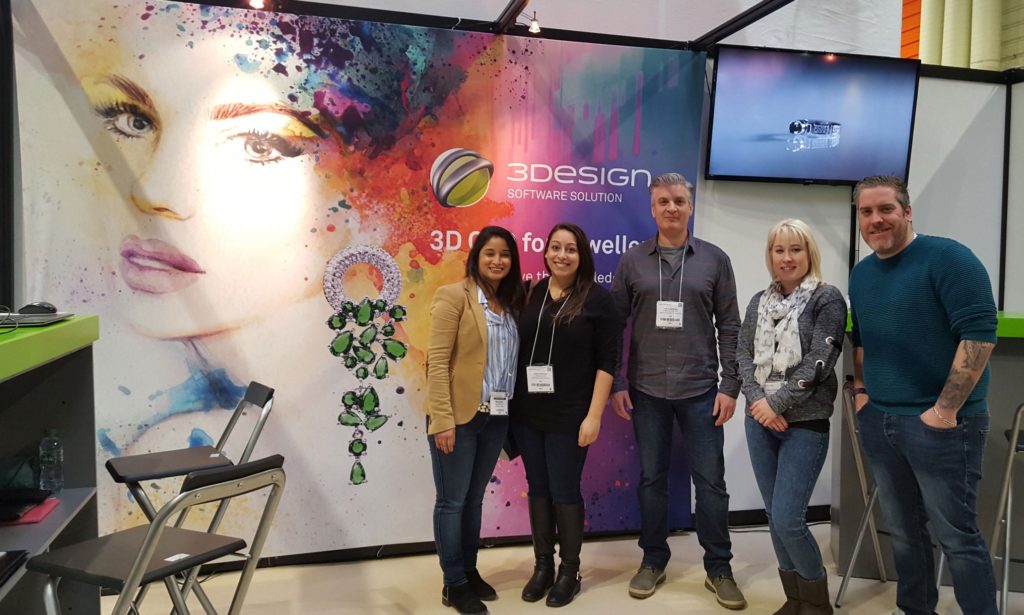 A nice surprise visit from Iain Henderson Designs. 
?
A talented team of jewellers!
You'd like to receive our tradeshows invitations ?