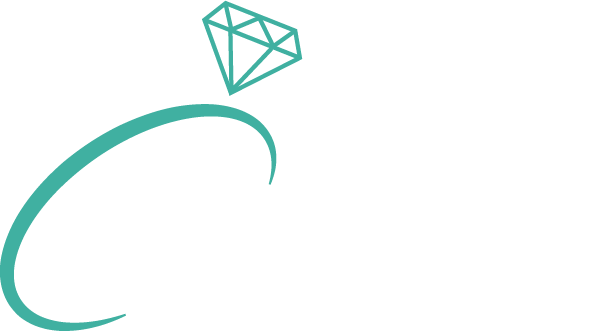 Dedicated jewelry marketing tool to display your 3D jewels
A new shopping experience for all jewelry customers.
Increase your in-store sales in bringing your customers through a unique and personalized design experience. Our viewer gives you the possibility to compose your jewel to suit your client's needs.
Adapted to point of sales
A jewelry marketing tool that blends into the shop atmosphere
A better way to present your 3D jewels in stores.
Select a model and visualize it in 3D.
Bespoke 3D Jewelry tool
Visualize and customize in front of your clients your 3Design jewel database, make the experience unforgetable!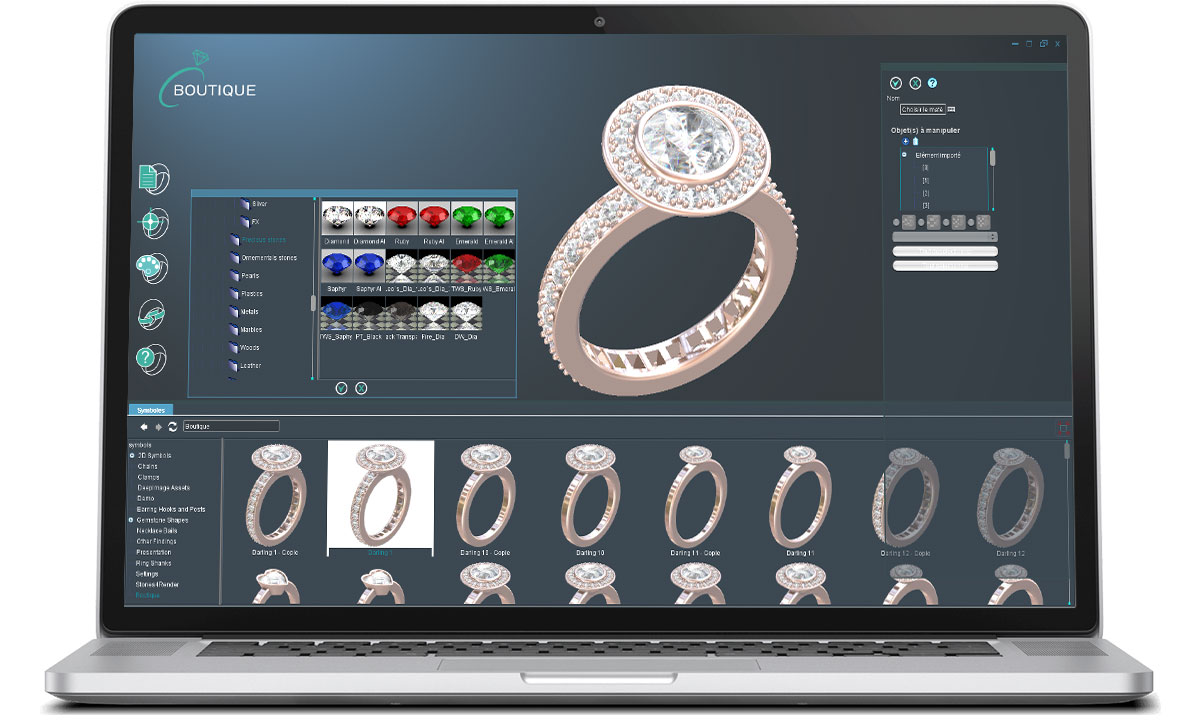 Designing outside the box !
Introduce your jewelry customers to creations they've never seen before!
Renew your collections at a faster pace.
Reduce your stocks
Thousands of articles available at no cost.
No unsold worries.
One-of-a-kind jewelry marketing tool for 3D jewels and ring software
Your jewelry, your software
This new 3D viewer can be customized with your shop's logo.
Impress your customers with a 3D jewel and ring software customized to your brand.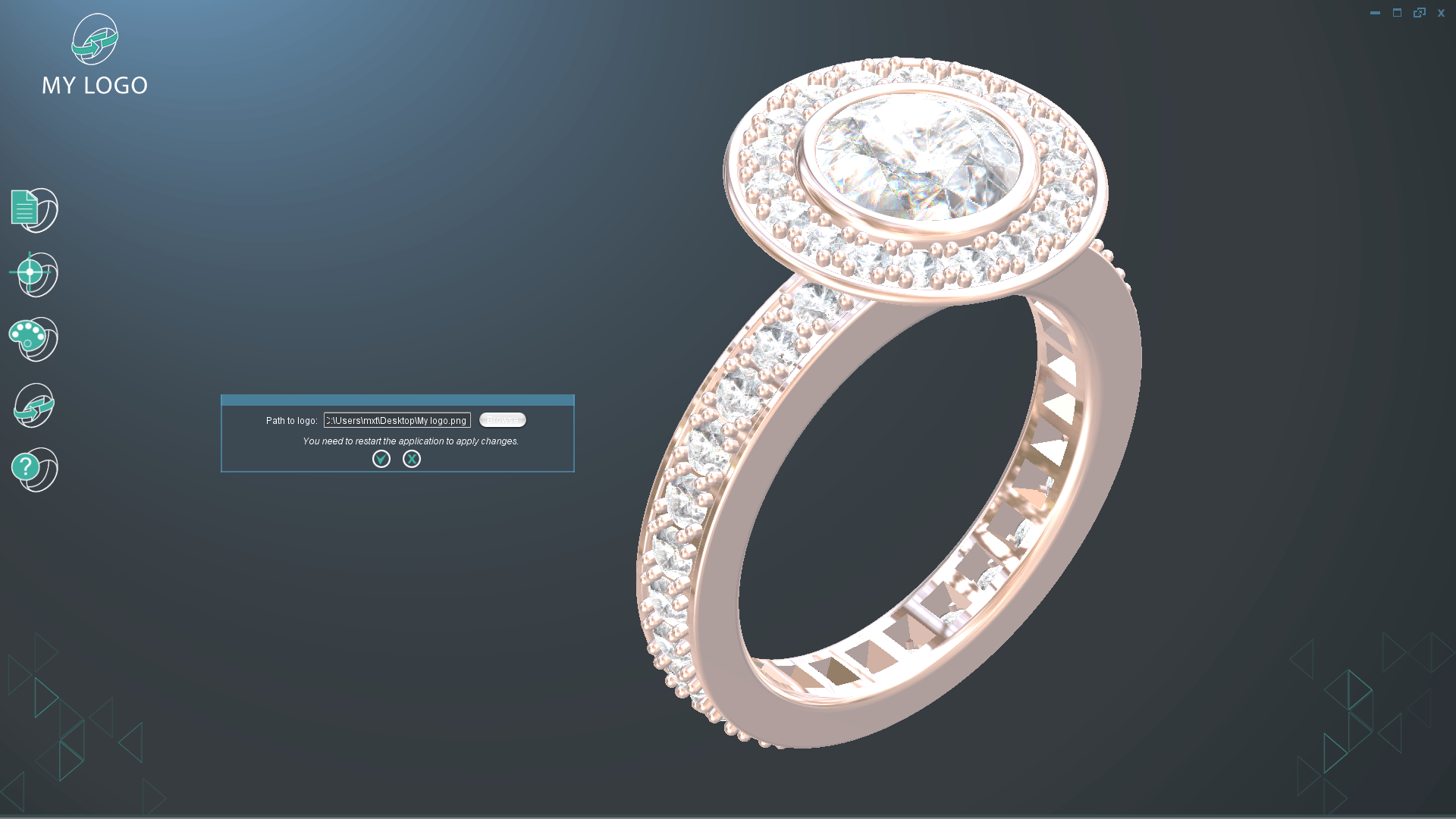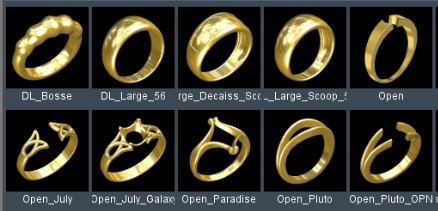 Your 3Design library available
Very easy to use and user-friendly, you can import your 3Design ring software library in Boutique.
You will find your materials to vizualize your creations in real time.
A search bar allows you to save time.
Take your creations everywhere.
3Design adapts to tablets for more mobility in your jewelry store.
We know how important it is to be able to move around in your point of sale. That's why our jewelry marketing tool 3Design Boutique is available on tablet*.
*Only on windows tablets