3Design jewelry design software top Features
In over 20 years of development 3Design has provided jewelers with additional jewelry design tools to enhance to their skills.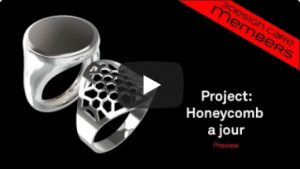 Honeycomb ajour
"Jeweled pattern for underside of rings"
The honeycomb tool allows beautiful result under gallery and inside shank ajours styles. The 3D Ring scooping tool comes as a perfect complement to remove the material within the shank and build the inner cap. With the pave and jewelling tools then we can ajour.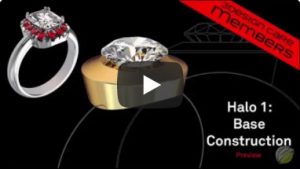 3D Halo ring construction
"Parametric design can be saved as symbols"
Loft creation and perfect organization within the construction tree allows an easy association of a halo base. The 3D stone size, shape can help defining the halo height. It can be easily controlled as well as linked to the size finger diameter and the size of the 3D wedding band or halo ring center stone.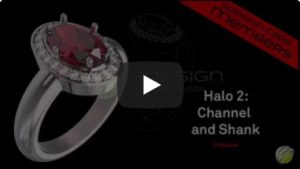 Channel & shanks
"Perfect for 3D Halo Rings Projects"
Variable channel tool is a powerful feature in the 3Design jewelry design software, allowing to build a parametric channel that will decrease and increase in size and number of stones as when the main stone changes. Associated to the claw tool you can secure the center 3D stone to the halo ring or wedding band.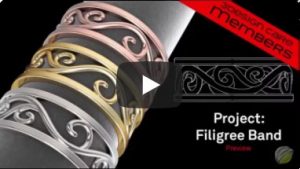 Filigree 3D band
"Filigree pattern from an image"
Easy creation of curves on top of the imported image for 3D ring design. The pipe tool smoothly builds the Filigree portion which can then be easily duplicated to create the repeating parts. The filigree once achieved can then be wrapped at the matching finger size.
Create amazing 3D Jewels with or without computer knowledge.
Come and see how efficient 3Design is!
Register for a Live Demonstration.