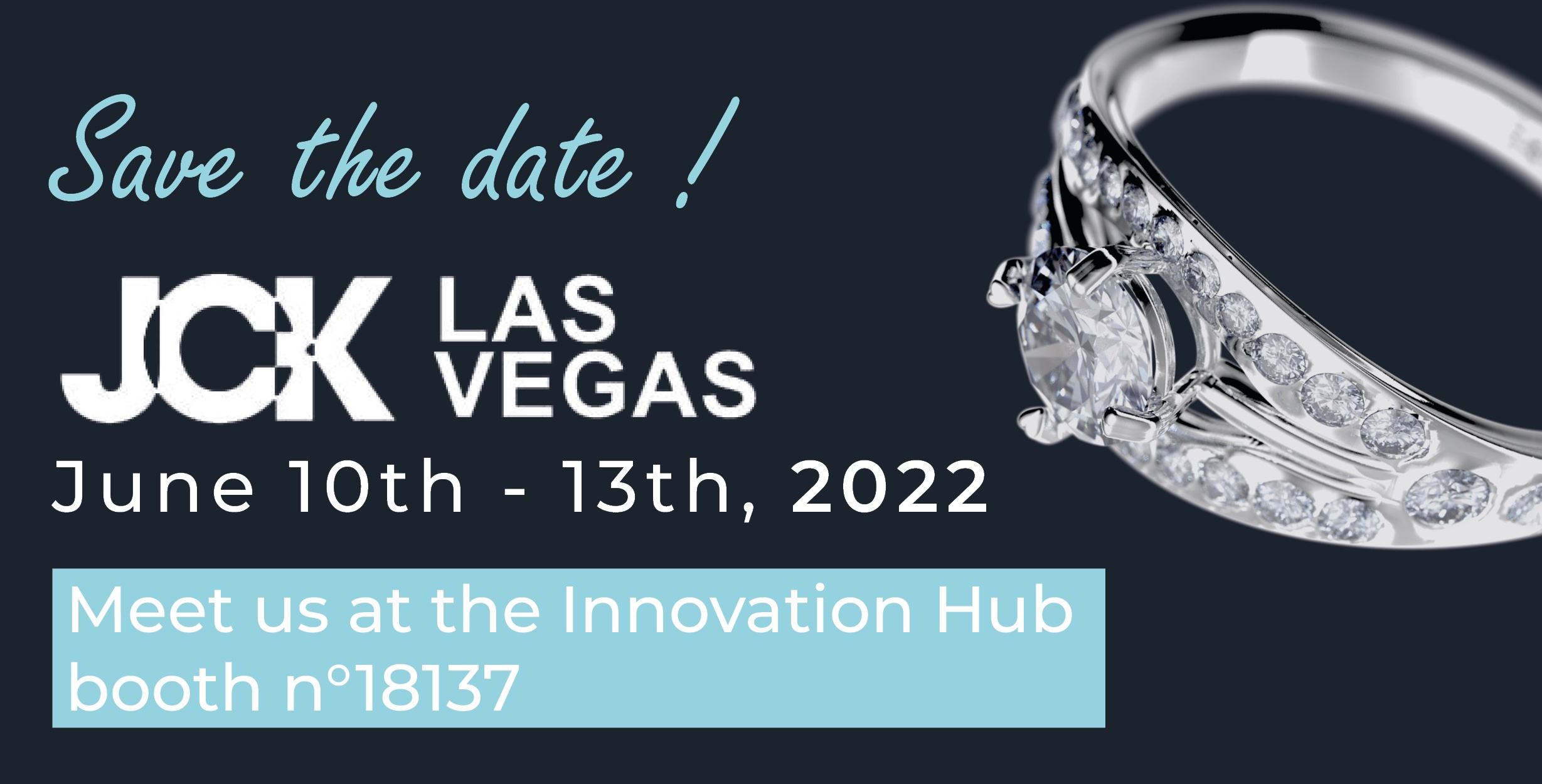 3DESIGN™ will be presented to you at the JCK LAS VEGAS SHOW. Discover our new 3DESIGN V10, 3Shaper and DeepImage™ with certified experts who will welcome you and demonstrate how 3DSESIGN™ can revolutionize your jewelry creativity and manufacture.
Here are a few examples of how 3DESIGN CAD is different from other products you may have seen…
1. Most other jewelry CAD systems are toolkit plugins for Engineering CAD systems. For this reason, they must take an engineering approach to jewelry design. 3DESIGN is built from scratch exclusively for Jewelry so we take a more artistic approach to CAD making it far easier to understand and wrap your head around what you are doing.
2. With 3DESIGN you design in virtual metal and stones, not wire frames, so it is very easy to visualize your model as you design.
3. Most important of all is our Genuine Parametric Technology. Our history manager is like no other. It records every step you take and allows you to easily alter any previous design element such as finger and stone sizes, shape and shank design without redrawing the steps that followed. 3DESIGN automatically recalculates and applies the changes to your new model.
Technology of your art !
? June 10th – 13th, 2022 (Friday, Saturday, Sunday and Monday)
? ??? ???????? ????
?Innovation Hub booth n°18137
Would you like to make an appointment with Tim or Doug, your 3DESIGN experts?
Please fill in your contact information. They will contact you to set up an appointment.
Information collected is subject to a data processing to manage your request, update our customer service and prospects management database and for the purposes of prospecting and email campaigns by Gravotech Marking – 466 rue des Mercières, Z.I. Perica, 69140 Rillieux la Pape, France or its data processor and are received by Gravotech Marking. Data retention will not exceed the duration of the business relationship or any period of time required by law. According to the EU General Data Protection Regulation, you can exercise your right of access, right of rectification, right to be forgotten and you may request the limitation of processing or the portability of your personal data. You can also object to the processing of your personal data and you have the right to withdraw your consent at any time by contacting dataprotection.type3(@)gravotech.com. Finally, in case of dispute, you have the possibility to lodge a claim with the CNIL or your national data authority.